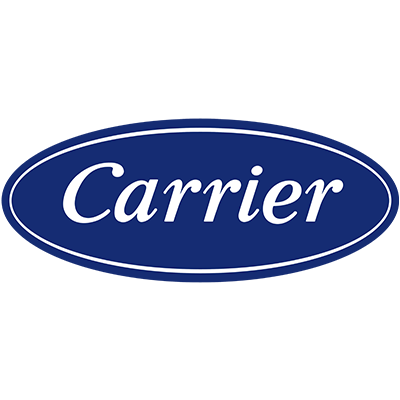 The Carrier 40MBFQ483 Commercial Air Conditioner is a top-of-the-line air conditioning unit designed for commercial spaces. With a cooling capacity of 48000 BTUs and a heating capacity of 20000 BTUs, this unit provides powerful and efficient cooling and heating for large commercial spaces.

The unit comes equipped with three cooling speeds and adjustable air direction, allowing for flexible temperature controls. It also includes a programmable timer feature, thermostat, and remote control, adding to the unit's convenience. The energy-saving design and washable filter are also noteworthy features, and it helps to save on energy bills and maintain healthy indoor air quality.

The Carrier 40MBFQ483 Commercial Air Conditioner is designed with a rotary compressor, offering reliable and quiet operation. With a high SEER rating of 15.5, the unit operates more cost-effectively, providing a long-term solution for commercial properties.

The unit is silver in color and features a sturdy build, weighing in at 83.78 lbs. Despite its size, the unit is easy to install and use, providing consistent and dependable cooling and heating throughout the day, achieving maximum air flow of up to 600 CFM.

Like many quality air conditioning units, the Carrier 40MBFQ483 Commercial Air Conditioner uses R-410A Non-Ozone-Depleting Refrigerant refrigerant, ensuring its environmental consciousness while supporting the ideal refrigeration mechanism.

Overall, the Carrier 40MBFQ483 Commercial Air Conditioner is an excellent choice for commercial spaces looking for a unit that brings powerful and reliable cooling and heating. It features convenient and energy-saving features and a high SEER rating, making it a viable long-term solution for many business owners in need of HVAC systems.