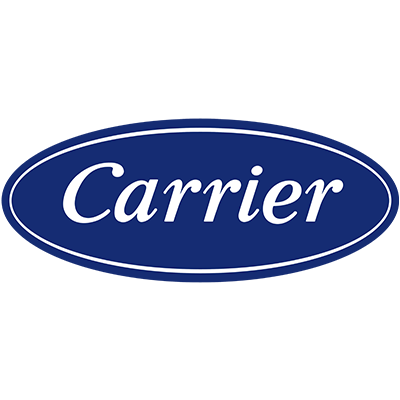 The Carrier 40MBFQ123 Mini Split Indoor Units are the solution for those looking for a high-quality mini split system that efficiently cools and heats small to medium-sized rooms. With a cooling capacity of 12000 BTUs and heating capacity of 12200 BTUs, this unit can quickly and effectively control the temperature in rooms up to 550 square feet.

Designed to operate quietly, the Carrier 40MBFQ123 has a decibel rating of only 45 dBA, making it ideal for bedrooms or other quiet spaces. The three cooling speeds, adjustable air direction, and maximum air flow of 280 CFM provide flexible and reliable climate control options.

The Carrier 40MBFQ123 Mini Split Indoor Units are also equipped with energy-saving features such as a programmable 24-hour timer, an energy saver function, and a washable filter. The unit is Energy Star rated, allowing you to save money on your energy bills while also reducing your carbon footprint.

The indoor unit is white in color and weighs just 33lbs, making it easy to install in a window or through an exterior wall. The unit's rotary compressor and use of R410A refrigerant ensure reliable and long-lasting performance.

This mini split system comes with a thermostat, programmable timer, and a convenient remote control to adjust the temperature from across the room or from a distance. With a 20.5 SEER rating, the Carrier 40MBFQ123 is one of the most energy-efficient mini split systems available, saving you money on your energy bills while keeping your home cool and comfortable.

In summary, the Carrier 40MBFQ123 Mini Split Indoor Units are a highly efficient, quiet, and effective solution for those looking for reliable climate control for small to medium-sized spaces. The unit is easy to install, comes with convenient features, and will help you save money and energy while you enjoy your perfectly controlled environment.